Swansea West AM Julie James has voiced her concerns about the new voter registration system that could mean around one million people lose their chance to vote.
 Registering to vote has seen some drastic changes over the last year with the new individual electoral registration (IER) system replacing the old system in which one person – traditionally the head of the household – was responsible for registering the votes of everyone else who lived at the address.
 Ms James said: "The Tories have rushed through changes to the electoral registration system, and now around one million people are set to lose their votes."
 "It is no secret that 18-29 year-olds are less likely to vote, I believe the involvement of young people in the democratic process is incredibly important but the IER changes could see even more young people miss out on having their voices heard."
 Under the old system, students that were living in halls of residence used to be put on the electoral roll en masse by their universities, but that will not happen under the new system.
 "There are the Welsh Assembly Elections in Wales next year. And soon we have a big choice to make about whether Britain stays in the EU. But if people aren't on the electoral register, they will not be able to vote and have their say. They could even face an £80 fine and find it harder to get a credit card or a mobile phone contract," said Ms James.
 "It is important that everyone in Wales registers to vote. It's quick and easy – you can register in just three minutes by going to gov.uk/register-to-vote."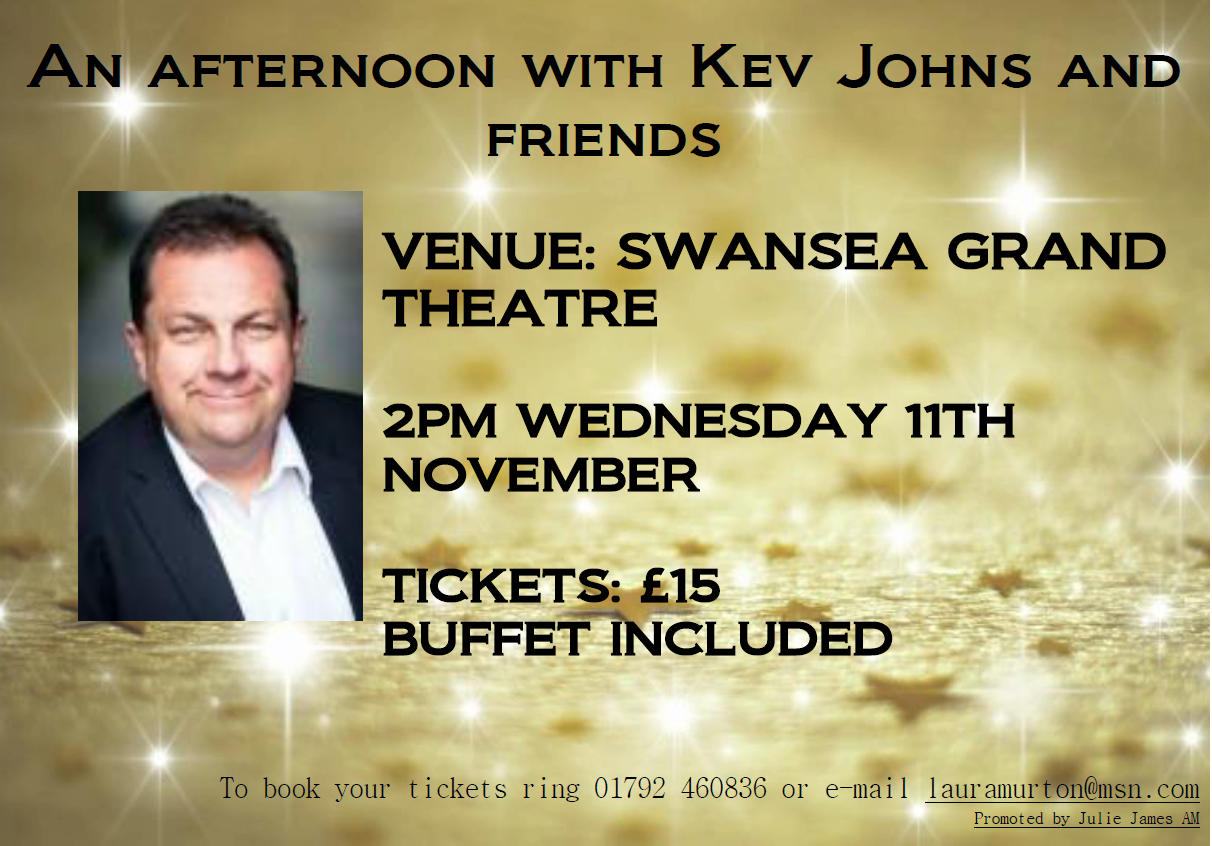 Regulations that will introduce the compulsory microchipping of dogs in Wales have been agreed by the National Assembly Wales..
Rebecca Evans AM, now a candidate in Gower,  who introduced the new Regulations in her role as Deputy Minister, said "Animal welfare is a priority for the Welsh Government as shown in our Animal Health and Welfare Framework.
"Legislation is part of a suite of measures aimed at improving dog welfare in Wales. This includes the ban on the use of electronic shock collars, the introduction of higher dog breeding standards and the commissioning of a review led by the RSPCA into responsible dog ownership."
Mike Hedges AM who has been a long-time supporter of compulsory micro chipping, used the occasion of today's vote to welcome the impact the changes will have on animal welfare in Wales.
The regulations, introduced by the Welsh Government, mean that all puppies over 56 days old and dogs will have to be microchipped.
The changes will help tackle animal cruelty as owners of dogs will be easily identifiable and will help reunite stray and missing dogs with their owners. It will encourage owners to take greater responsibility for their dogs' welfare and behavior, and could also provide traceability for disease control purposes.
An extensive public consultation carried out by the Welsh Government saw overwhelming support for the new regulations.
Julie James AM said "I am delighted that the Assembly has approved these changes. Animal cruelty is an issue close to my heart and close to the hearts of many of my constituents. These regulations will mean that the vast majority of dog owners who are responsible will have the security of knowing they can be traced should their precious pet goes missing, whilst providing reassurance that those who mistreat their animals can also be identified. "
"This isn't an expensive process – organizations like the Dog's Trust are offering free micro-chipping at events and vets and I would advise all constituents to look at support available locally to help comply with the scheme."
Tory changes to Tax Credits could cost people in Swansea West as much as £3,000 a year. That is the warning from Julie James AM.
The local AM is concerned that the UK Government's decision to impose the cut of around 10% to the monthly income of local families will have a real impact on their living standards, the life chances of children growing up in these households and the local economy.
The changes will affect three million working families across the UK. In Swansea West alone, around 4,600 families will be affected. Figures show that families will be on average £1,300 worse off but that some will be up to £3,000 worse off.
Ms James is encouraging local people to join the campaign against these changes by signing the petition at labour.org.uk/taxcredits or getting in touch for a paper copy.
Ms James AM said: "Tax Credits are designed to ensure that work pays. Cutting them undermines the value of work, and means that the Government is penalising those who work hard day after day just to get by. I am asking residents to join me in sending a clear message to the Tories that these cuts to working peoples living standards are unacceptable."
"This is another example of how the Tories are making working families bear the brunt of deficit reduction while some of the wealthiest people in the country have received a tax cut."
CONSTITUENCY TAX CREDIT STATISTICS
Number of working families claiming tax credits
Number of families with children claiming tax credits
Number of working families with children claiming tax credits
Number of children in working families receiving tax credits
% of families receiving tax credits
% of children in families receiving tax credits
UNITED KINGDOM
                        3,277,300
           4,008,500
              2,718,900
              5,161,500
51%
55%
WALES
                           167,400
              206,000
                  134,600
                 250,100
56%
60%
Aberavon
                                3,400
                   5,000
                      2,700
                      5,000
60%
67%
Gower
                                3,600
                   4,100
                      2,800
                      5,100
44%
47%
Llanelli
                                5,200
                   6,100
                      4,100
                      7,400
60%
65%
Neath
                                4,300
                   5,300
                      3,400
                      6,100
59%
62%
Swansea East
                                5,600
                   7,400
                      4,600
                      8,400
68%
73%
Swansea West
                          3,600
                   4,600
                      2,900
                      5,100
60%
62%