Labour AMs Rebecca Evans, Mike Hedges and Julie James are supporting White Ribbon Day on Wednesday 25th November, which is also known as the UN International Day for the Elimination of Violence against Women.
This day is the annual pinnacle of the campaign to urge everyone to wear a white ribbon as a visible pledge never to commit, condone or remain silent about violence against women.
In a joint statement, the local Labour AMs said: "We are pleased to join thousands of people across the UK in signing the White Ribbon Pledge. 
"We are proud to be members of the Welsh Labour Party, who are leading the way on this issue with the passing of the ground-breaking Violence Against Women Wales Bill in March. We should never become complacent, however, as there is still a long way to go if we are to eliminate violence against women."
Domestic violence affects women of all ages, from all social classes and all races. The stark figure that more than two women a week are killed by a current or former partner shows just how much of a problem domestic violence is across the UK.
The Welsh Government are determined to tackle domestic violence, passing landmark legislation earlier this year and supporting the All Wales Domestic Abuse and Sexual Violence help line.
If you are experiencing domestic abuse or sexual violence, have experienced domestic abuse or sexual violence, or are worried about a friend or relative who is experiencing domestic abuse or sexual violence, then call the All Wales Domestic Abuse & Sexual Violence Helpline for free, 24 hours a day, 7 days a week. UK Freephone : 0808 80 10 800
"We must act now!" That is the message from Swansea West Labour AM Julie James and MP Geraint Davies on the ongoing humanitarian crisis in Syria.
The local Labour politicians along with thousands of others are calling on Prime Minister David Cameron to step up and do more to help the people in need.
Ms James AM said: "Tragically, the crisis continues to worsen. This has already been the biggest humanitarian catastrophe since WW2 and with winter on the doorstep I am deeply concerned that the suffering of thousands of refugees stranded in Syria and in Europe will escalate."
"The UK Government's commitment to take 20,000 refugees over a 5 year period just isn't good enough-people are suffering now and I feel it is our moral duty to do a lot more."
Ms James praised Swansea Council's efforts to house Syrian refugees with the first families set to arrive in the city in January.
"We have to make sure the houses and the correct support network are in place for the people that are relocated here so they are able to rebuild their lives, and Council Leader Rob Stewart should be commended for the swift action the Authority are taking to get Swansea ready."
Geraint Davies MP, who has urged the Tory UK Government to do more in the Commons, was also stinging in his criticism of the pace of action taken by David Cameron.
"We have vulnerable women and children sleeping on the streets of Syria and Europe. The UK Government's actions just don't cut it. There is an urgent need now and to put arbitrary quotas on the intake of refugees is disgraceful."
"I have spoken about this issue in Parliament and praised Swansea as a City of Sanctuary, and the Leader of the Council Rob Stewart for offering to take refugees. The issue is to establish the capacity for people who will willing take people, rather than just plucking numbers from the air.
"There needs to be a clear plan but there is no doubting we have the resources to help sooner and not later.
"There is a welcome home for many people in distress across the country and that of course includes Swansea."
The council has responded to a call for help from the Syrian Vulnerable Persons Relocation scheme in the wake of discussions with the Home Office.
Swansea Council have agreed to take 60 families over a 5 year period with the first Syrian refugees due to arrive in the New Year.
Local Labour AMs have hailed the Welsh Government's innovative Health Technology Fund which has delivered an extra million pound in funds to Swansea Hospitals.
The Health Technology Fund has so far pumped over £21 million into pioneering projects across Wales.
Abertawe Bro Morgannwg Health Board have used the cash injection for new equipment at Singleton Hospital's neonatal unit, mobile monitors for community midwives and for earlier and faster diagnosis of lung cancer patients.
Labour Gower Assembly candidate Rebecca Evans AM said: "The role of new technology in improving the efficiency and effectiveness of treatment is key to our ever evolving society. It is great to see Swansea residents benefit from the state-of-the-art care these funds will provide."
Swansea East AM, Mike Hedges added: "We must take advantage of technological progress to improve the health outcomes of the people of Swansea."
The city already benefits from a close working collaboration between the ABMU health board and Swansea University, with the new ARCH scheme earmarked to transform the treatment patients in Swansea receive.
Julie James, Swansea West AM, was also delighted with the continued innovation and improvement to facilities from which ABMU and patients in Swansea are benefiting.
"Swansea's reputation as a hub for healthcare innovation is fast growing, and these funds are just part of a strategy that will hopefully revolutionise treatment for patients. The investment in the new state-of-the-art Institute of Life Science at the Swansea University and the exciting ARCH proposals will ensure patients in Swansea get the best care possible."
Julie James, AM for Swansea West has joined with members of the retail union Usdaw to campaign for respect for shopworkers as part of the Freedom From Fear Campaign, which seeks to prevent violence, threats and abuse directed at retail staff. Usdaw members are highlighting the problems faced by staff during Respect for Shopworkers Week.
Julie said: "Too often retail employees are confronted with violence, threats and abuse and it is really important we stand together and ask people to respect shopworkers especially as we approach the busy Christmas shopping period and the Black Friday sales.
"I support Usdaw's call for extra protection for shopworkers and was personally shocked by the scenes of chaos and violence we saw during Black Friday last year.
"I will continue to campaign with Usdaw to provide shopworkers the support they need and deserve. We must give a clear message that abusing or assaulting workers who are serving the public is totally unacceptable."
John Hannett – Usdaw General Secretary said: "We are grateful to Julie James for supporting our campaign to keep our members safe at work.
"Often, in the course of their duties, shopworkers are expected to enforce the law, whether that is preventing under-age purchases of products like knives, tobacco or alcohol, or detaining shoplifters until the police arrive, they deserve respect and protection.
"Over 300 shopworkers are assaulted every day and it is time to say enough is enough. Politicians must work together to address this issue and act quickly."
If you are a constituent of mine and wish to meet with me I am holding  the following surgeries before Christmas-no appointment necessary!
Constituency Office St Helen's Road -Friday 13th November 12-1pm
Townhill Library -Friday 27 November 10-11am
Killay Library- Friday 4th December 10-11am
Swansea Central Library-Friday 11th December 10-11am
The highly successful Business Class programme has been given the green light for expansion by the Welsh Labour Government.
The expanded roll out will see more schools and businesses work together to aid young people from disadvantaged communities across Wales.
The flagship education programme developed by Business in the Community Cymru in partnership with Careers Wales, is aimed at forming a partnership between businesses and schools to develop employability skills for young people facing social disadvantage.
The programme was initially piloted in Cardiff, Newport, Rhondda Cynon Taf and the Heads of the Valleys in 2013/14 involving 10 schools and 10 businesses and has already made a difference to over 3,000 young people.
The programme will now be expanded to create 60 new partnerships in 12 priority areas across Wales including Swansea Bay area until 2018, with the Welsh Government subsidising businesses the full cost of taking part in the programme to the value of £4,800 per year.
Partnerships deliver on shared aims and objectives which are driven by the needs of schools and the priorities, resources and capacity of business.
Business Class partnerships also collaborate through the unique "cluster" mechanism, which is an effective way to network, develop and share ideas and achieve shared goals.
The programme supports schools in a holistic way reflecting what each individual business can offer and equips young people with the skills and experience they need to build successful working lives in the future.
The model has been evaluated externally for its effectiveness. Schools and pupils enjoy increases in employability skills and career aspirations; and businesses report higher levels of employee engagement and development of leadership and team-working skills
In surveys on the programme, 79% of pupils were encouraged to work harder with 40% reporting an improvement in employability skills and 84% wanted to have more future engagement with employers.
If your home is hard to heat, call Nest
The Welsh Government's Nest scheme is here to help you keep warm and save money on your energy bills.
Nest is open to all householders in Wales and provides advice on saving energy, money management, energy tariffs, and benefit entitlement.
In addition to free advice, if you own or privately rent your home and you or someone you live with receives a means tested benefit, you may be eligible for home improvements at no cost. These may include a new central heating boiler, loft insulation, or cavity wall and solid wall insulation.
If your home is hard to heat, please contact Nest on Freephone 0808 808 2244 for free advice and to see if you are eligible for energy saving home improvements, or visit www.nestwales.org.uk for more information.
Os yw'n anodd gwresogi eich cartref, ffoniwch Nyth
Mae cynllun Nyth Llywodraeth Cymru yma i'ch helpu i gadw'n gynnes ac i arbed arian ar eich biliau ynni.
Mae Nyth yn agored i ddeiliad tai yng Nghymru ac yn rhoi cyngor ar arbed ynni, rheoli arian, tariffau tanwydd, a hawl i fudd-daliadau.
Yn ogystal â chyngor am ddim, os ydych yn berchen ar eich cartref neu'n ei rentu'n breifat, a'ch bod chi neu rywun sy'n byw gyda chi yn cael budd-dal yn seiliedig ar brawf modd, gallech fod yn gymwys i gael gwelliannau i'ch cartref am ddim. Gall hyn gynnwys boeler gwres canolog newydd, inswleiddio'r atig, neu inswleiddio waliau ceudod a waliau solet.
Os yw'n anodd gwresogi eich cartref, cysylltwch â Nyth ar Rhadffôn 0808 808 2244 i gael cyngor am ddim ac i weld a ydych yn gymwys i gael gwelliannau i'ch cartref o ran arbed ynni, neu ewch i www.nestwales.org.uk/cy/hafan i gael rhagor o wybodaeth.
Swansea West AM Julie James has voiced her concerns about the new voter registration system that could mean around one million people lose their chance to vote.
 Registering to vote has seen some drastic changes over the last year with the new individual electoral registration (IER) system replacing the old system in which one person – traditionally the head of the household – was responsible for registering the votes of everyone else who lived at the address.
 Ms James said: "The Tories have rushed through changes to the electoral registration system, and now around one million people are set to lose their votes."
 "It is no secret that 18-29 year-olds are less likely to vote, I believe the involvement of young people in the democratic process is incredibly important but the IER changes could see even more young people miss out on having their voices heard."
 Under the old system, students that were living in halls of residence used to be put on the electoral roll en masse by their universities, but that will not happen under the new system.
 "There are the Welsh Assembly Elections in Wales next year. And soon we have a big choice to make about whether Britain stays in the EU. But if people aren't on the electoral register, they will not be able to vote and have their say. They could even face an £80 fine and find it harder to get a credit card or a mobile phone contract," said Ms James.
 "It is important that everyone in Wales registers to vote. It's quick and easy – you can register in just three minutes by going to gov.uk/register-to-vote."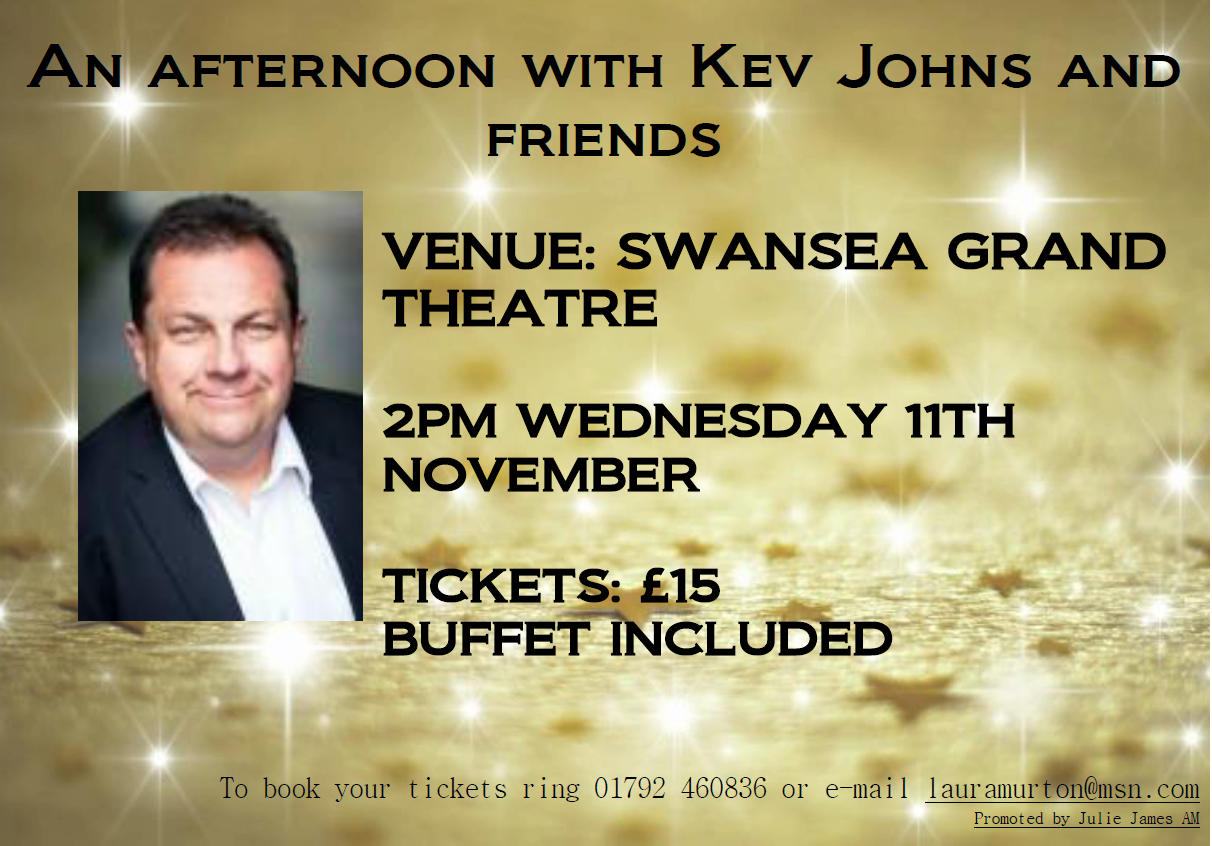 Regulations that will introduce the compulsory microchipping of dogs in Wales have been agreed by the National Assembly Wales..
Rebecca Evans AM, now a candidate in Gower,  who introduced the new Regulations in her role as Deputy Minister, said "Animal welfare is a priority for the Welsh Government as shown in our Animal Health and Welfare Framework.
"Legislation is part of a suite of measures aimed at improving dog welfare in Wales. This includes the ban on the use of electronic shock collars, the introduction of higher dog breeding standards and the commissioning of a review led by the RSPCA into responsible dog ownership."
Mike Hedges AM who has been a long-time supporter of compulsory micro chipping, used the occasion of today's vote to welcome the impact the changes will have on animal welfare in Wales.
The regulations, introduced by the Welsh Government, mean that all puppies over 56 days old and dogs will have to be microchipped.
The changes will help tackle animal cruelty as owners of dogs will be easily identifiable and will help reunite stray and missing dogs with their owners. It will encourage owners to take greater responsibility for their dogs' welfare and behavior, and could also provide traceability for disease control purposes.
An extensive public consultation carried out by the Welsh Government saw overwhelming support for the new regulations.
Julie James AM said "I am delighted that the Assembly has approved these changes. Animal cruelty is an issue close to my heart and close to the hearts of many of my constituents. These regulations will mean that the vast majority of dog owners who are responsible will have the security of knowing they can be traced should their precious pet goes missing, whilst providing reassurance that those who mistreat their animals can also be identified. "
"This isn't an expensive process – organizations like the Dog's Trust are offering free micro-chipping at events and vets and I would advise all constituents to look at support available locally to help comply with the scheme."